CHARGERS
Power Bank Eridanus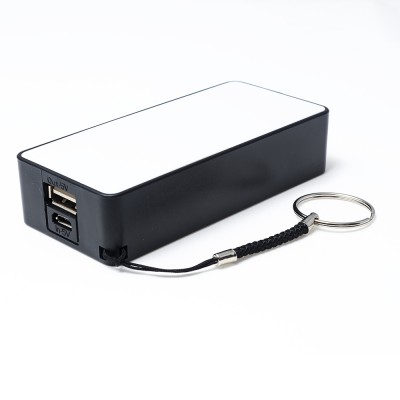 CM-6082-EU
Recharge your phone, camera or other mobile device.
Available in 3600 mAh, 4000 mAh and 5200 mAh, Li-Ion battery
Combination colors: Black-White, Blue-White, Yellow-White and White-White
Great printing area for your logo.
Product code:
CM-6082-EU
Dimension:
95 x 44 x 20 mm.
Color(s):
Black
Packaging:
White box
Decoration:
Pad Print, UV printing
Print dimension:
Front: 80 x 20 mm. Side: 80 x 12 mm.
Technical
Batteries: Li-ion battery, A 18650
Comes with cable to charge the power bank to the computer
Input voltage:5V/1A, Output voltage:5V/1A
Cycle life time is 500 times